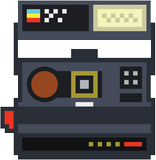 Project i365 was in a nutshell a photography experience that required taking and publishing a single picture every single day of the year. Most people tend to use cell phones for these projects: they are easily accessible and produce in ideal lighting conditions rather decent quality photographs.
I started my first project i365 in January of 2011 primarily as a way to motivate myself in taking photos more often. It was fun at first as I was experimenting with the iPhone and its many photo and image manipulation apps, but I completely underestimated the discipline that this exercise required and slowly started losing interest.
I think my main problem was that I was spending way too much time post processing my photos to create something different every day and especially when the subjects became more banal and somehow clichéd. On top of that I bought an SLR camera that same year and started experimenting and learning about conventional photography, which relies much less on post processing. Then I looked back at my cell phone photographs and was not very impressed…
So I tried again in 2012 and this time around I didn't worry so much about image processing but rather tried to follow a simple rule: point, shoot and kiss it goodbye, all in Lo-Fi.
---