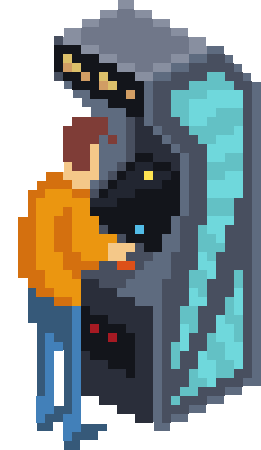 HELLO
My name is Reza Elghazi (my friends call me Rez). This is my personal website, a place where friends, family and anyone interested in me can get a quick update on my whereabouts.
This is a portal to my online presence, social activities, random hobbies, career portfolio and blah blah blah. In all seriousness, I can pretty much write whatever I want here and chances are, nobody will notice.
The itsy bitsy spider went up the water spout. Down came the rain, and washed the spider out. See what I mean?…
But if somehow you have managed to read this far, consider clicking on the above menu to visit the awesome pages I am updating whenever a rare moment of boredom happens upon my life.
MY SPECS
Here are some completely useless technical product specifications about me:
Gender: XY, Blood type: B+, Age: Approximately seventeen thousand and five hundred days, Height: 5.92673716 × 10-17 Parsecs, Body Mass: 0.06162273 Toyota Prius (-ish), Hair: #291104, Eyes: #6f2e0a, Skin: #f1b794, Ideology: Apolitical, Dogma: Atheist, Personality type: Turbulent logistician, Family: Three Children (Two Xx, One Xy), Human classification: Indo-European / Iranian / Persian, Spoken languages: English, French, Farsi, C, C++, Processor: MOS 6510 @1.023MHz, Memory: 64kB RAM + 20kB ROM, Earth Monkey, Contains no artificial colors or artificial preservatives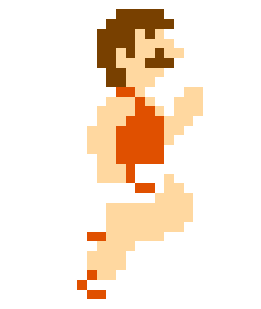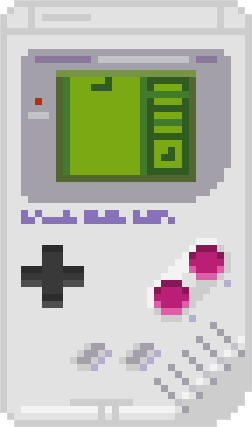 MY DAY GIG
I used to code as a hobby back in the 80's and it was quite a lot of fun, but somehow once software engineering became my job, I slowly lost interest and instead decided to dig into my passion for games.
In 1994 I became a video game producer and have been tightening up the graphics on level 3 ever since.
My job is essentially to oversee and advocate the development of a video game, and lead a team of game designers, engineers and artists through the intricate process of transforming an ambitious creative vision into reality.
In other words I help with the game's direction and every now and then I buy pizza for everyone…
MY HEROES
The following icons are consistent sources of creative inspiration:
■ Claude Oscar Monet, French impressionist painter
■ Johann Sebastian Bach, German composer & musician
■ 李小龍 (Bruce Lee), Hong Kong American martial artist
■ 小島 秀夫 (Hideo Kojima), Japanese video game designer
■ Carl Edward Sagan, American astrophysicist & astrobiologist
■ Ennio Morricone, Italian composer, orchestrator & conductor
■ John Francis Pastorius III, American jazz musician & composer
■ Jean Henri Gaston Giraud, French artist, cartoonist, & writer
■ John Holbrook Vance, American fantasy, & science fiction writer
■ Edward Lodewijk Van Halen, Dutch-born American musician & songwriter
■ Charles-Edouard Jeanneret-Gris, Swiss-French architect & urban planner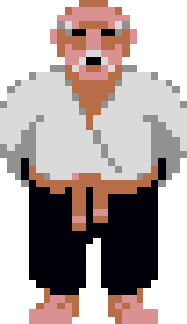 I LIKE
Modern science, Bauhaus design, thriller films, Radiohead, ingenuity, Photography, Barry Windsor-Smith, Metal Gear Solid, Paris Saint-Germain F.C., Apple Inc., Ted McKeever, jogging in Hermosa Beach, Impressionism, my mom's Ghormeh Sabzi, Darius Khondji's cinematography, Pixel Art, Naughty Dog, Haut-Médoc red, Sergio Aragonés, Rival Sons, Top Gear, Douglas Noel Adams, Profiteroles at Le Relais de Venise, babies, Real Madrid Club de Fútbol, Los Angeles' South Bay, Macallan 18, Amiga 3000, Jennifer Connelly, BMW, This American Life, Real Madrid C.F., BBC News, disaster movies, Pat Metheny, Neue Helvetica, MINI Cooper, Playing LEGO with my kids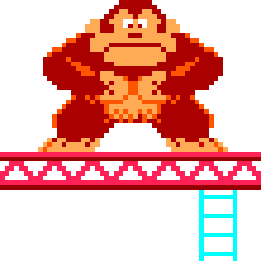 I H8
Lies, untrustworthiness, tofu, cacophony, political opportunism, religious bigotry, abbreviations, gore films, cold weather, U2, arrogance, Lexus brand, the word "snack", faux-populism, disdain, needles, Wachowskis' movies, a prairie home companion, times new roman, Fox News, Windows 8, extremism, saxophone solos in pop and rock music, loneliness, Coldplay, corporate anthimeria, harpsichords, bullying, clutter, the sense of entitlement, reality TV, being told "shh calm down", Taco Bell, short-sleeve shirts, jewelry, ostracism, acronymitis, "automagically", confined spaces, social justice warriors, clowns, vocal fry, preconceived opinions, self-neglect, narcissism, the word "hate", lists